I decided to upgrade the models shelf inside my painting box to further protect my minis from damage during transport. This was of course inspired by fight between my metal Feral Warpwolf and my plastic Repenter and Vanquisher. Needless to say the warpwolf came out on top, literally and figuratively.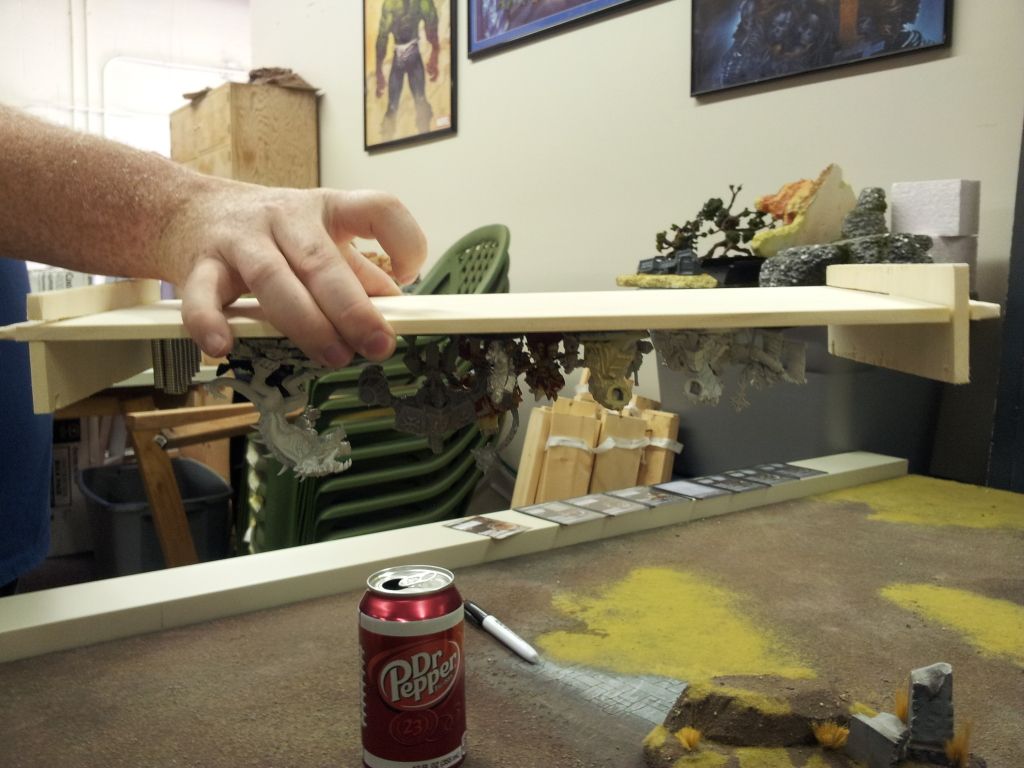 You can even turn it upside down!!
It was very simple to do. I used wood glue to fasten down a piece of sheet metal onto the shelf. Then I used super glue to stick some rare earth magnets i had left over from my Warhammer fantasy days to the bottom of my Warmachine models.